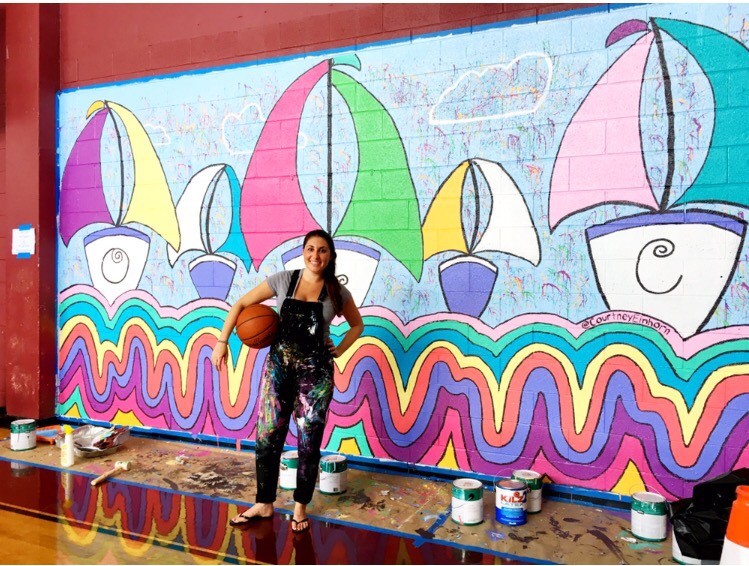 Courtney Einhorn
Website
Facebook
Twitter
Instagram
Snapchat: courtney4828372
Biography: In search of self fulfillment, Courtney wanted to add some color to her life so she picked up a paint brush and has yet to put it down. In doing so, she has found a true outlet for her creative freedom to flow, which has transformed into a full fledged passion. With Courtney's artistic style- bold, colorful and filled with texture- the possibilities are endless.
Born and raised in Miami, Courtney is strongly influenced by the city's vibrant colors, which shines through in her paintings. Courtney's purpose in her creations is to elicit an uplifting energy from the viewer; the most common words she hears when people describe her work are, "happy, cheerful, vivid."
Courtney is proud of all she has accomplished thus far, which has been recognized in The Huffington Post, Ocean Drive magazine, The Miami Herald, Miami New Times, Luxe + Interior magazine, among others. Most notably, Courtney was chosen to paint live during Pitbull's 2015 New Years Eve concert, and has painted live at various South Florida events. Courtney her own painted parking meters in Wynwood, her own artwork on a Miami Dade County bus, paintings on pillars in downtown Miami, and murals all around the city! She exhibits at Art Basel and the Coconut Grove Arts Festival every year. Courtney's colorful work can be seen all over Miami in restaurants, galleries, hospitals, offices, and schools. She truly looks forward to her artistic future.
Show highlights: Art Basel at Spectrum
Art Basel at Art Fusion Galleries
Coconut Grove Arts Festival
Artist for the Florida Lottery at Sunfest
Artist for Pitbull's New Years Eve concert
Do you make a career out of or hope to make a career out of art, or is it a sideline for you?
Art is anything but a sideline at this point. I eat, sleep and breathe art. Painting is the fun part, but the majority of my days are spent sending art-related emails, making calls, looking over contracts, networking, and marketing myself. I run my own business, so it's all up to me to make things happen!
What is it about your work that makes it speak to people or to the community at large?
The abundance of color in my work. I LOVE color! I hear over and over again, that the color in my work make people smile, and makes them happy. It puts people in a better mood.
How do you let people know about your work and your shows?
Social media!! I not only post pictures of my completed paintings, but I post videos on Instagram and snapchat of the process start to finish. People can watch my art come to life, start to finish, in real time. Social media also allows me to announce upcoming shows or events I am participating in.
What do you feel inspires you to make art in the particular medium you have chosen?
I use acrylic paints for the most part. I dabble with acrylic ink and spray paints too, but having control over a paintbrush just feels the most natural for me.
Why Miami?
I was born in Miami and am still here! I know that's rare but I truly love this city. I love traveling all over, but at the end of the day, Miami is where I belong. There is so much to do between South Beach, Wynwood, Brickell, and Coconut Grove. These locations are all so close to each other, but each neighborhood gives off a completely different vibe, and I love every one of them.
And of course, the art scene is growing tremendously all over Miami!
Do you have a favorite artist from the past or present?
Romero Britto because of his use of colors. Jackson Pollock because of the carefreeness of his work. It is such a fun, yet beautiful technique.
If someone wanted to get into being an artist, what would be your first suggestion to them?
Do lots of experimenting and research! As a self taught artist, I've learned so much, and have so much more learning to do. There are so many products out there other than just paint- you can mix paint with molding paste to make it more textured, or use products to make it thinner. You can mix paint with sand or beads. You can spread the paint with a brush, a palette knife, your fingers, or just move the canvas around and let the paint spread on it's own. The possibilities never end.
Testimonial: Thank you Life is Art for being such a selfless organization that helps promote artists! It's always great running into you at almost every art event! Thanks for the support always!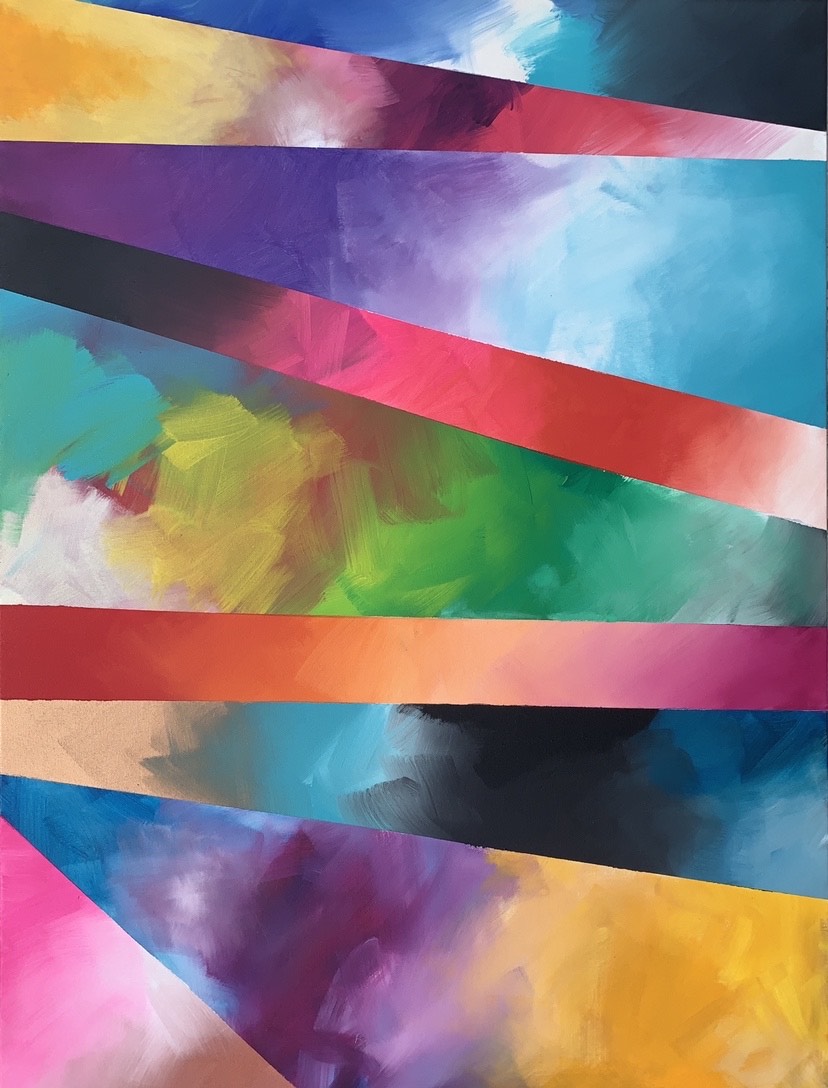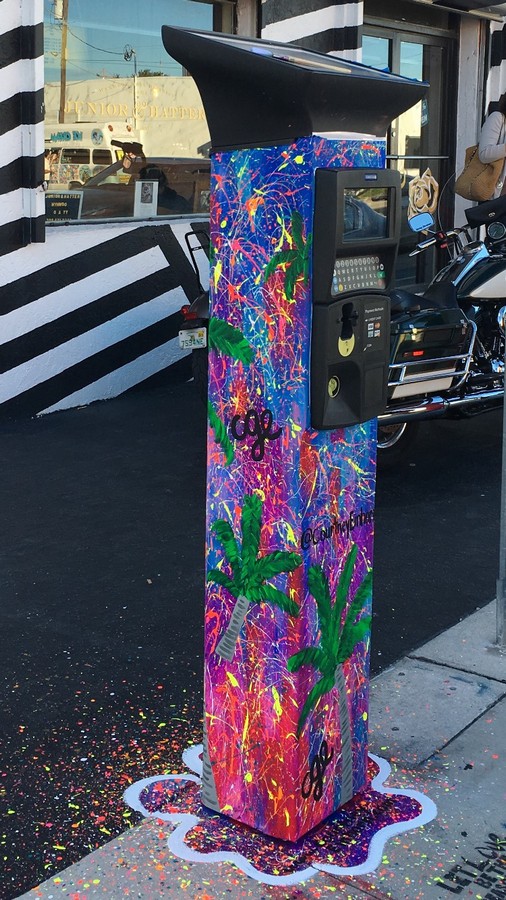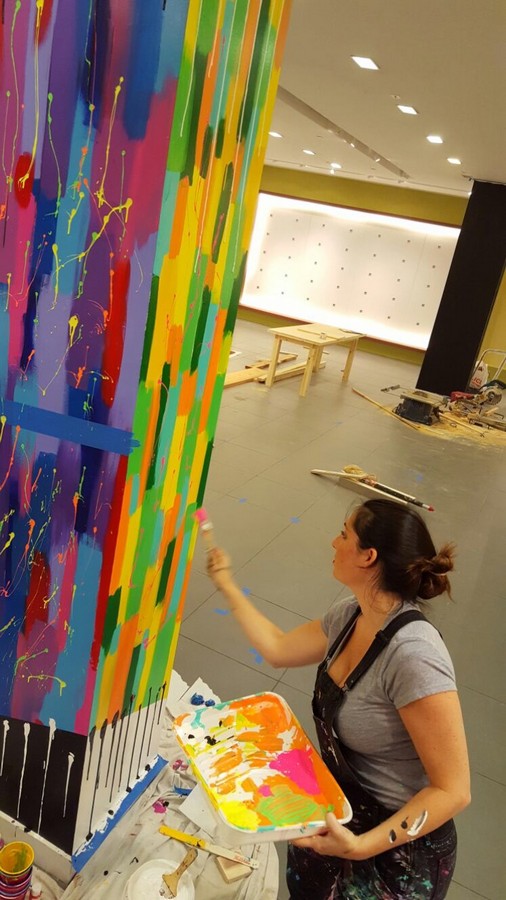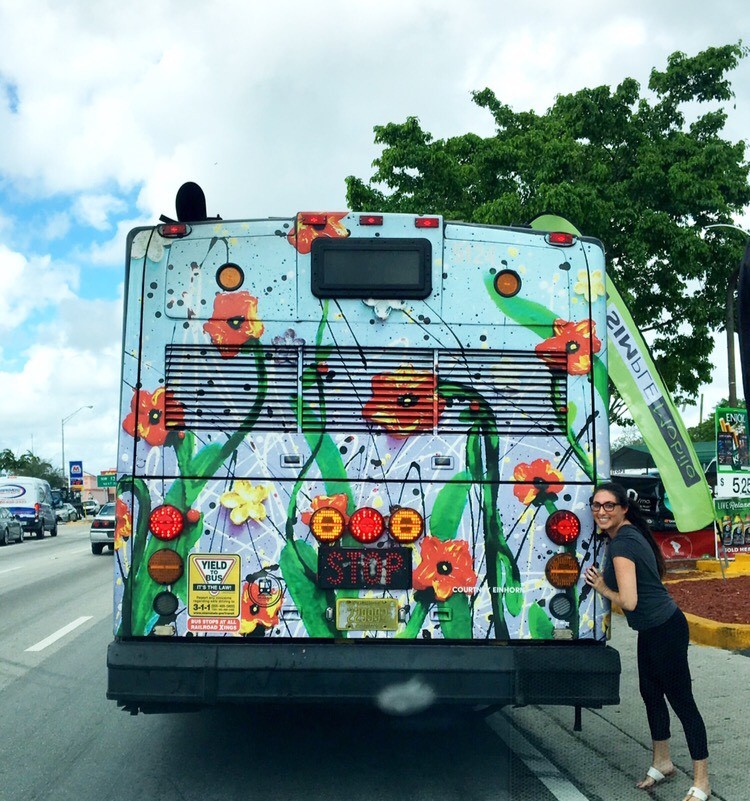 If you would like to be included in our featured artists, just fill out the interview form here.