Plugged In
~ Get Powered Up With The Arts ~
The Plugged In program connects event planners, industry professionals, businesses, and municipalities to local artists, entertainers, and production crew.
QUICK LINKS: Sample Photos – Program Director, Salome Garcia – Booking Contact Form
Get plugged in to our vast network of the best local artists to enhance YOUR event. Whether it is a corporate meeting, a wedding, a community gathering, a music festival, or anything in between, add an extra flare by engaging your audience with talented and professional creators in YOUR community.
Looking to enhance your workspace with some amazing visual art for your office? We also provide curatorial services for business spaces. We create a customized experience based on your interests. Life Is Art handles all the work installing the art.
We offer the full range of booking, curation, and production services. These include, but are not limited to:

– Live Visual Art Creation: painting, sculpting, graffiti.
– Performing Artists: fire dancers, stilt walkers, costumed creations.
– Musicians: Caribbean, jazz, soul, acoustic, rock, classic, alternative, DJs.
– Dancers: Hip Hop, Latin, Modern, Ballet, Go-Go, Interpretive.
– Curation: visual art exhibitions for office or business space.
– Production & Operations: Stage Managers, Stage Hands, Sound & Lighting Engineers.
– Equipment Rental: Sound, Lighting, Stages, etc.
Your One-Stop-Shop for everything to plug into the power of the arts!
With over a decade of experience in the Miami arts field, a database of hundreds of artists of all disciplines, and connections to some of the best production people in South Florida, we can bring you exactly what you need. Plus, you are working with a trustworthy, beloved organization.

Click Image for Slideshow



























Plugged In Program Director, Salome Garcia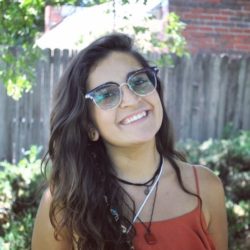 Salome Garcia started out in 2013 as a fire performer and Flow Artist. In 2014, she founded an entertainment service, SaloSpins. Salospins Entertainment has since booked and managed circus and flow performers throughout South Florida including acts in popular Florida events such as Okeechobee Music and Arts Festival, Electric Daisy Carnival, and Life in Color. Her passion and goal is to utilize arts and culture in order to advocate for social and environmental causes, bringing the community together to create positive change. Salome joined the Life Is Art team to head up our matchmaking program to connect business and the arts.

Booking Contact Forms
Business/Event Booking Request Form

Artist/Production Application Form

Please note, Life Is Art is not an artist management service. Our Plugged In program is a matchmaking service. We match artists with opportunities. We do not take a percentage of your fee, also we take on no obligation to pursue bookings for any specific artist. We will work with as many artists as possible, but make no guarantees.