Here is a very cool project to transform found objects into art. They have some nice cash prizes, so definitely check it out!
– – – – – – – – – – – – – – – – – – – –
Name of the show: "RE-produce:" The transformation of found objects & material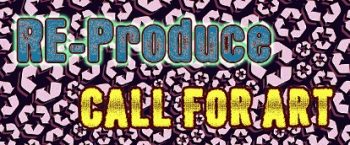 Organizer: Lisa Rockford
Cost to Apply: $15 for up to 10 images
Submission Deadline: July 24, 2016
Application link
Show Location: Bailey Contemporary Arts (BaCA) in Pompano Beach, FL
Show Dates: September 1 – 29, 2016
Call details: AT LEAST $750 IN CASH PRIZES
MEDIA DESIRED:
Seeking artworks that utilize found objects & debris in unexpected ways. Visceral materials are combined with exquisite embellishment or craft, and aesthetic appeal is not abandoned, resulting in a transformation of the original. Wall-hanging works, Sculpture, installation art, and video art are welcome. Wall-hanging work should have some type of visible texture or dimension. Proposals for site-specific Installation art, and performances are welcome as well. This is a group exhibition, but multiple works may be selected from each artist.
For submission instructions, go here:
http://rockfordprojects.weebly.com/calls-for-entry.html
– – – – – – – – – – – – – – – – – – – –