For our wearable artists out there, definitely check out this opportunity from Whitespace Collection!
– – – – – – – – – – – – – – – – – – – –
Name of the show: Collect12345: Upscale Wearable Art
Organizer: Whitespace Collection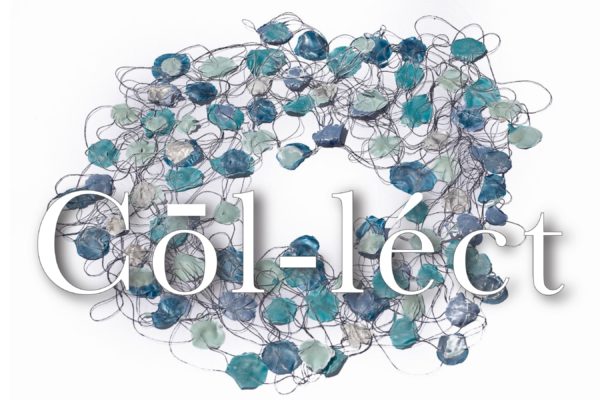 Cost to Apply: 20
Submission Deadline: 10/26/18
Application link
Show Location: Whitespace Collection
Show Dates: 11/9/18 – 03/03/19
Call details: CALL FOR UPSCALE WEARABLE ART
Application Deadline: October 26, 2018 / November 29, 2018
Do you create wearable art with a price tag too high for the Craft fair market, and are looking to reach the upscale collector clientele? Whitespace Collection introduces a premier boutique event, Collect12345, for the most unique wearable designs: jewelry, textiles, and sculptural accessories.
Seeking items priced at a minimum of $80 per item, and maximum of $1500 per item. Items may be one of a kind or in multiple, but should have the level of craft and innovation expected for the upscale market.
10 artisans will be selected and featured for each event.
Juried and hosted by Whitespace-The Mordes collection, West Palm Beach, Fl. Whitespace has established the brand, featuring work by fine jewelry artisans at the Boca Raton Museum of art, Aqua Art Fair – Miami, Art Palm Beach, Art Wynwood – Miami, Boca Raton Art Fair and now Chicago, Naples and the Fine Art, Antique and Jewelry Fair, numerous upscaled charitable boutiques and art events among others, and has attracted a following, retaining a large number of collectors of unique wearables.
Collect12345 could be the unique opportunity for you to reach this select audience, as the the boutique will be for one weekend each month, during the peak of collector season. All artists that exhibit in the Collect1-2-3-4-5, unique will also be considered for inclusion in future Whitespace art fair events as part of the Collect Team!
BOUTIQUE INFORMATION:
Application Deadline to participate in NOV or DEC: October 26, 2018
Deadline to participate in JAN/FEB/MAR only: November 29, 2018
1 November – Fri Nov 9, 6pm – 10pm
Sat Nov 10, 12-4
Sun Nov 11, 12-4
2 December Sat Dec 1, 12-4
Sun Dec 2, 12-4
3 January Fri Jan 11, 6-10pm
Sat Jan 12, 12-4
Sun Jan 13, 12-4
4 February Sat Feb 2, 12-4
Sun Feb 3, 12-4
5 March Sat Mar 2, 12-4
Sun Mar 3, 12-4
TERMS:
– $20 jury fee (sent by Paypal to whitespacecollect@gmail.com) must accompany the application to be considered.
– Artists MUST be present for the open hours of each event they participate in.
– Artists will be given a 4 foot table. Artists must bring any necessary display items, or if hanging textiles, provide their own racks.
– Whitespace will assist in processing sales by cash or credit card, use triplicate receipts, and retain 25% of all sales.
– Whitespace will pack and wrap all items sold.
– Payment to artist will be within 10 days of event
If accepted:
If selected, the fee to participate is for $250 for 1 event/1 indoor table, and payment will act as guarantee of inclusion. Artists may apply for multiple events. If accepted for more that one event, the reduced cost for 2 events is $225 each, or 3 or more events $200 each.
– Artist are to arrive 2 hours ahead of each event to unload, set up, and check in.
– Artist will be able to leave items overnight and can not remove their display until the event ends, at the listed time.
– All decisions of the curator/jurors are final.
– If accepted, you give Whitespace Collection the right to publish submitted images for publicity of Collect12345.
APPLICATION CHECKLIST:
1. Pay $20 jury fee through Paypal to whitespacecollect@gmail.com
2. Send 4 or more images with the following info to whitespacecollect@gmail.com :
– Name:
– Email:
– Phone:
– Mailing Address:
– Desired Boutique Dates (Select at least two preferences of date from the list, in order of preference).
– Briefly describe your work:
Image #1
Title
Medium
Size/Dimensions
Price (include 20% commission):
APPLICATION DEADLINE:
Your complete application must be received by October 26, 2018 to participate in NOV/DEC, or by November 29, 2018 to participate in JAN/FEB/MAR.
All info to be sent to whitespacecollect@gmail.com

https://rockfordprojects.weebly.com/whitespace-collect.html
https://www.whitespacecollection.com/
– – – – – – – – – – – – – – – – – – – –