What an exciting opportunity to be shown in Venice! Definitely check this one out.
– – – – – – – – – – – – – – – – – – – –
Name of the show: ArtVenice Biennale IV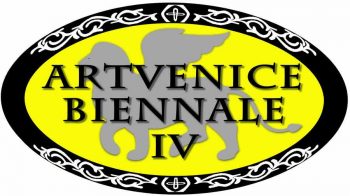 Organizer: The Biennial Project
Cost to Apply: $35 for 3 entries with $5.00 for each additional entry.
Submission Deadline: March 1, 2017
Application link
Show Location: Galleria "all'Oleandro Rosa" San Marco 1958 Venezia Italia
Show Dates: May 13, 2017
Call details: The Biennial Project is overjoyed to make known an open call to artists worldwide for ArtVenice Biennale 4- an online-juried competition and large screen digital presentation being held at Venice, Italy during the Opening/Press Week of The Venice Biennale 57!!
http://the-biennial-project.com/Contest_Home.aspx
Reasons To Enter:
– An juried competition to be presented on The Biennial Project Website.
– A large screen digital presentation shown in Venice during the Opening Week of The Venice Biennale 57!!
– Promoted on The Biennial Project Blog posting reaching over 40,000 subscribers.
– Work to be juried by The world renowned Biennial Project Artists.
– Special prize winners will be chosen by superstar-art-world-notables to be announced.
– Grand Prizewinner will have a solo gallery show on our website.
– Many received entries are highlighted on our social media and in our blog.
If your dazzling work is selected it will be shown on our website and in a blog posting reaching over 40,000 very important people of influence in the international art world. Best of all your art will be presented for one night as a digital display at The Biennial Project's extravagant, hotshot event in Venice, Italy during the opening/press week of The Venice Biennale 57. That's La Biennale di Venezia for you international folk.
In addition the artist who is bestowed the title of Grande Premiato will have a solo gallery show on our website, and a solo blog posting of 15 pieces or his/her magnificenza work to our on-line audience of over 40,000 artist (and growing).
You will have a much better chance of having your work promoted as part of the publicity for the ArtVenice Biennale 4 . We feature an entry of the day every day during the entire entry period – sending a chosen image out on FB to several thousand people – and linking to the entrant's website or facebook page. Additionally, we send out Entry Sampler Email Blasts several times during the lead up to the contest, highlighting some of the most interesting work that we have received. Near the end of the entry period we are swamped with the number of replies, whereas at the beginning is much slower – greatly increasing your chances of being included in one of these publicity vehicles. Not to mention that your image could be selected to appear on a postcard or a poster for ArtVenice Biennale 4 !
– – – – – – – – – – – – – – – – – – – –