Dear Friends, Fans, & Family,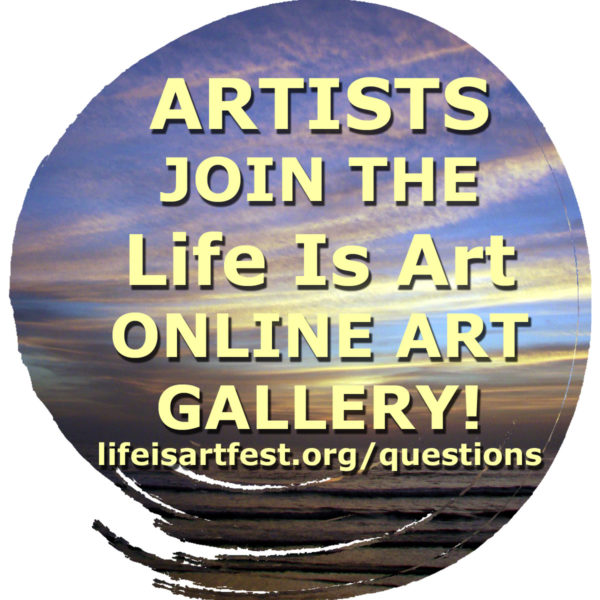 The team at Life Is Art hopes that you are doing as well as you can in these trying circumstances. Since we are all stuck indoors, we decided to take on a highly requested project. This is something we have been wanting to do for a decade. So many people have asked us to do this, but we have never had the time. Until now.
Life Is Art is on a mission to create the largest online gallery of South Florida Artists! We are including all creative disciplines, visual, music, dance, spoken, theatrical, and more. We have just the beginning of it on this page, but we plan to grow it to be all-inclusive.
NOW WE NEED YOUR HELP GROWING IT!
ARTISTS: To be included in this project, click this link and fill out the form below.
ART LOVERS: Please send this submission page to all your artist friends!
Please note, Life Is Art makes no commission for any sales that come as a result of this, nor do we charge the artists a fee to be included. As always we are dedicated to empowering our local artists. This online database is something that people have been requesting for years and now we have time to do this!