THIS EVENT HAS BEEN CANCELED BY THE ORGANIZERS DUE TO THE DANGER OF HURRICANE IRMA.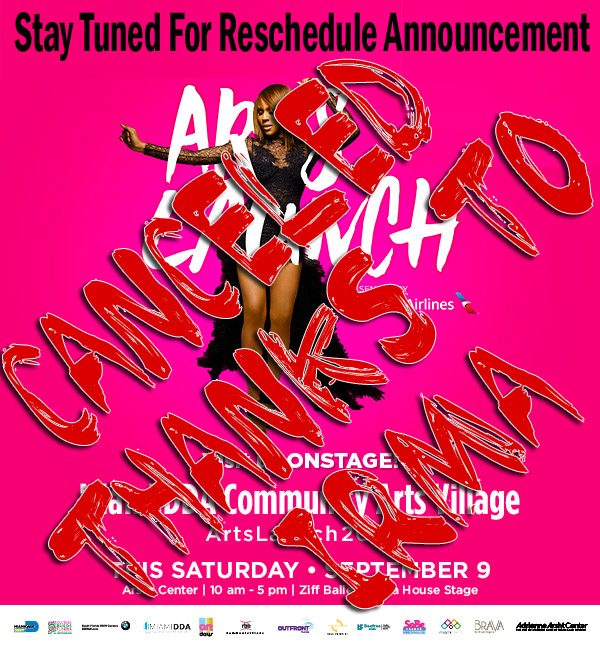 Miami DDA Community Arts Village at #ArtsLaunch2017
Saturday, September 9, 10:00am to 5pm
Ziff Ballet Opera House Stage
Adrienne Arsht Center
1301 Biscayne Blvd
Miami, FL 33132
More Info
RSVP on Facebook
Join us ONSTAGE at the Arsht Center on Saturday, September 9th at the Miami DDA Community Arts Village at ArtsLaunch2017! We will be amongst 100 of our fellow Miami arts & cultural organizations showcasing our upcoming season. Come learn about our latest happenings and grab some goodies.